Get alerts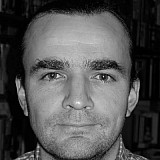 Mercedes technical boss Paddy Lowe says that the decision to give teams the choice of three Pirelli tyre compounds made a big contribution to an exciting Australian GP.
Mediums, supersofts and softs were available in Melbourne, and eight drivers used all three during the race. Five different strategies were used by the top six drivers.
"Having three compounds in the race, which was a change we promoted from the middle of last year as being something that would add uncertainty and excitement to the race, I think we've seen that play out really well," Lowe told Motorsport.com.
"You've got somebody on an old medium, and someone else on a brand new supersoft. It's fantastic. And we've also pushed the spectacle of qualifying up, because we're effectively a compound softer for qualifying.
"As we saw on Saturday we were 2.5s quicker, some of that's development, some of that's the tyre."
Team forced to focus on mediums in Barcelona
Mercedes raised a few eyebrows by focussing on the medium tyre during Barcelona testing, and it was therefore somewhat ironic that the team finished one-two in Australia after a crucial decision to use it in the race.
Lowe says there was good reason for that testing plan.
"It was simply mileage. We had a target to do 6000kms, on a medium you can get about 100kms, on a soft you get about 30km. With the fixed quota we were given we had to take all mediums, apart from four sets of softs and three sets of wets.
"We'd rather have had more tyres from Pirelli, and then we would have added a lot more softs into the mix. We were getting seven or eight sets a day - if you want to do 800kms, you need eight mediums."
The test schedule meant that Mercedes didn't run the supersoft on the W07 until Saturday in Australia, so the team and drivers had very little experience of it going into qualifying.
"We first ran the supersoft in P3, that's the first-ever run of it on this car. The times weren't startling, but they picked up when we got into qualifying."