Get alerts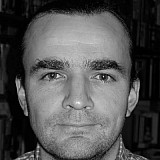 Christian Horner says that Red Bull's new short nose is an "engineering masterpiece" – and is adamant that his team deserves praise for getting it through the FIA crash test.
It is believed that the new nose required four attempts before it passed the test, but the Red Bull team principal says that was just normal practice as the team explored the limits.
"I think that's fairly usual for something as different as that," Horner told Motorsport.com.
"You can see by the aggressively short nature of it that it's been quite a technical challenge. It's a great credit to the guys that actually did it to get it through.
"It's not a negative at all - it's an engineering masterpiece that they've managed to achieve."
The nose was run by Daniil Kvyat in Friday practice, but problems for Daniel Ricciardo – who was running the previous specification of nose – made it hard for the team to make fair comparisons between the two iterations and judge the aerodynamic benefits.
"We haven't really done a laps so we've got a bit more comparison work to do," continued Horner, "but the initial signs are encouraging.
"But let's see what the results look like, because it has quite a big effect on the rest of the car."