Get alerts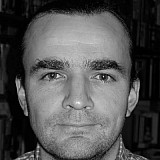 Eric Boullier says that McLaren has had a good start to its test programme with the new MP4-31, although the Frenchman preferred not to speculate about its ultimate potential.
Jenson Button gave the car its first laps at Barcelona this morning, and although it was not a trouble-free start, Boullier was encouraged.
"All the numbers we found on the car are correlating with what we expected," said Boullier.
"So if you base your winter work on simulations and expectations, it's a good sign, that means our tools are working properly, so that means the car is better than last year. We'll see."
Asked how much better it might be he said: "It's better. I'm not going to answer you how much, because you build the wrong expectations outside our world. And even us, we don't know what the others have been doing over the winter."
Boullier refused to talk in any detail about how much progress Honda has made over the winter.
"We need all the tools to do it properly. As far as I'm concerned I'm in charge of the chassis part, drivers, some of the stuff like this.
"On this part we are trying to be on target. As far as the engine part, you need to ask Honda. But we will win when we have the best drivers, the best chassis, the best car and the best engine.
"I think there has been some good improvement on the engine side. Clearly they are on the right path, and they have clearly fixed a few issues which were hurting us last year, so it's good so far."
Boullier insisted that the team is heading in the right direction.
"I think there is a good base now. If you look at the other cars like Red Bull, Mercedes and Ferrari, the current regulations force you to develop your car concept over a couple of years, or three years let's say. So you need time, first.
"We decided last year to go radically different, and it paid off, or sort of paid off, because we caught up on some big teams last year in terms of performance. We have to see now where we are this year.
"I think the base is good, the confidence is there now, everybody is working hard and jointly, which is important."