Subscribe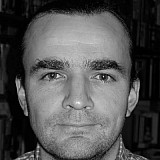 Force India deputy team principal Robert Fernley is adamant that the team are still on course to test with their VJM08 car at the final pre-season test at Barcelona.
The Silverstone-based team decided to skip the first test at Jerez and now plan to use the 2014 chassis in the first Barcelona test, which commences on February 19.
The new car has yet to be seen in part because cash flow issues led to delays with key components from outside suppliers.
However, the first chassis has been delivered, and it is now being readied for Barcelona.
The team do have to get the VJM08 through all its FIA crash tests before it can run in Spain. The final test begins on February 26. 
"The chassis is in production and is being worked on at Silverstone," Fernley told Motorsport.com
"We're behind schedule for a number of reasons. One of them was our move across to the Toyota wind tunnel.
"Unfortunately we could not complete the contract on that until very, very late because of the Caterham issue [the Leafield team had an ongoing contract to use it]. It was just one of those things."
Fernley says the main problem is that, in the current climate, suppliers are less generous with payment terms than in the past.
"We're having to support suppliers at the moment, and of course they got hurt with Marussia and Caterham.
"They need funding, which we understand. What we would normally have been able to do we can't do today, and it has an impact on our cash flow. We are where we are, and we've got to make the best of it."