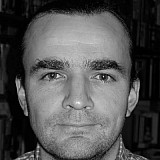 Formula 1 teams have been informed of the new race start procedures that will be in place from the Belgian Grand Prix onwards, Motorsport.com can reveal.
As part of a clampdown on driver aids in F1, the FIA has agreed to impose strict limits on car start systems to ensure that drivers have more influence on their getaway from the grid.
The FIA has written to teams to make it clear that Article 20.1 of the F1 Sporting Regulations – which states that "the driver must drive the car alone and unaided" – is respected.
In a note sent to teams, a copy of which has been seen by Motorsport.com, F1 race director Charlie Whiting said that the regulation will be enforced more rigorously with "the aim of ensuring that drivers will be solely responsible for preparing for starts."
New technical directive
Technical directive TD/017-15 – titled "Start Practice and Start Procedures" – reveals that the FIA will address the matter of clutch bite points from both a technical perspective, and via the expected clampdown on radio traffic.
From now on, the clutch bite point may not be changed from the time the car leaves the garage for the first time after the pit lane is open ahead of the race, until after the start lockout period that commences following the beginning of the grand prix.
In addition to this, the FIA wants to limit the ability of the teams to help drivers find the right bite point for the clutch.
From Spa, bite point finder activation by the driver has to be inhibited by disabling any driver button or switch associated with that function.
The FIA adds that the "bite point update from the bite point finder should be disabled by setting BBitePointFinderUsed to zero." 
Fresh radio clampdown
The FIA has also clarified the first indications of the radio clampdown that is being introduced to ensure drivers do not receive as much coaching from the pit wall.
The TD adds that all pit-to-car communications during any reconnaissance or formation laps will be limited to safety and sporting information, so in other words there can be no discussion of start procedures.
Whiting makes it clear that the only information that will be tolerated is on safety grounds – such as a critical problem with the car, a puncture warning or damage, or an indication of a problem with a competitor's car.
Furthermore, he will allow an instruction to enter the pit lane in order to fix or retire the car, marshalling information (for example yellow flag, red flag, race start aborted or other similar instructions), information regarding a wet track, oil or debris in certain corners, or the need to swap position with other drivers.
The latter could happen if a driver is late away from the dummy grid.
The FIA says it regards any other message to be a breach of Article 20.1 of the Sporting Regulations – which could result in a penalty.