Subscribe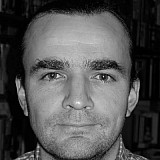 Felipe Nasr says he has been struggling to adapt after Sauber switched brake disc suppliers for the Monaco Grand Prix.
Since the Swiss team moved from Brembo to Carbon Industrie discs, his teammate Marcus Ericsson has been a lot more comfortable with the resulting change of feel.
But Nasr, who was also handicapped by overheating problems from early in the Canadian GP, is hoping that adjustments for this weekend will pay off.
Meanwhile, a return to Brembo is the back-up plan.
"The thing is I've been running with another material from the beginning of the year," said Nasr. "And the last two rounds we've done with a different material, a different supplier of brakes, from Monaco and Canada.
"I'm finding it difficult, because I was so used to the other material. Because Canada and here are quite high energy on the brakes, that's why we had to change the material for those. But it hasn't suited my driving at all.
"We've made some modifications to the brakes here, which I'll be trying Friday to see how they come. If not we already have another solution to try. Basically that's it, if I cannot stop the car properly on the beginning of the corner, then you compromise all the rest of the corner.
"This was the case in Canada, and you had so many braking areas, and it was compromising all the exits, basically. I was never happy there, never happy confident with the car.
"If we don't have the modifications right we have the solution, which is to go back to the other material. I'm going to work tomorrow to see if these modifications work, if not, I know what's good for me."
Regarding Ericsson, he said: "He's quite happy with the other material, but of course every driver has a different feeling, and it's very personal. If you look at the other cars you're going to find different drivers saying different things on brakes. But it's definitely what I found out in Canada.
"I like to feel the pedal bite stiff, and I like to feel the bite straight away.
"Some drivers prefer a longer pedal, so they can modulate the pedal a bit better. But I like to feel on the first hit that the car is really gripping up, which I'm not feeling at all with the new material we've been running."