Get alerts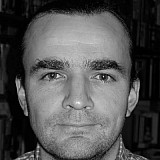 Felipe Nasr says there is more to come from Sauber this year, although he concedes that the Swiss team will need to spend more in order to fulfil the potential of the car.
The Brazilian was one of the stars of the Australian Grand Prix, as he charged to fifth place after what had been an extremely difficult weekend for the team.
"It's a boost for everyone in the team," said Nasr. "I think it's motivation for everyone, all the mechanics.
"It just shows the team made a good progression over last year, and I still think there is margin for more – if we are able to invest more in the car, I think there I still more potential to come."
Nasr, making his grand prix debut, admited the result was a surprise to him.
"I didn't expect that to be honest. But in the end it's a big relief for everyone, for myself, for the team. I'm just so happy that everything came together in this race, because we know how things can be, especially in a first race, it can be quite chaotic.
"It's incredible, I have to say. I think no one was expecting that. It was such an exercise for myself as well mentally, to keep everything under control, and to be able to focus when I was in the car.
"It shows the team was ready as well, I think they never gave up. It only shows the motivation of the guys, they knew the potential, and they were able to deliver it.
"I'm just so pleased it was a clean race, we had no issues on the car, the pit stop went well, the strategy went well as well. It's difficult to get days like this, being realistic. As I said we were ready for it, and we took the opportunity home."