Get alerts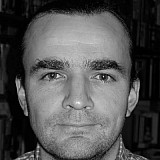 Felipe Nasr says his charge to sixth place in the Russian Grand Prix was an important result for his Sauber team on the back of recent updates.
The Brazilian was one of the unsung heroes of the Russian GP as he earned sixth place, the best result for both the Brazilian and his Sauber team since he finished fifth in Australia.
"It's been tough, struggling with getting the car up to speed, and finally we had things coming together this weekend," said Nasr, who has begun working with new race engineer Paul Russell.
"It's important for everyone in the team, it gives them more motivation. I'm sure they're working
hard on the 2016 car.
"Also for myself, those results are the ones that matter."
Strategy call
Nasr was the last driver to change tyres, and he briefly ran as high as second as others stopped.
He took the chequered flag in seventh, but gained a place when Kimi Raikkonen was penalised.
"I'm very happy I have to say, it's been a long time that I haven't been so up there," he said.
"I was surprised how quick the car was, especially on the super soft. We were able to pull away quickly and the time was coming quicker and quicker.
"The team did a fantastic job strategy wise, and I'm so glad we brought such good points for
the team.
"I think the race was intense, from the beginning to the end. People are just pushing all the way, because we have a very particular way that the tyres work here, and I think you see the cars going more extreme here as well, working harder the brakes, and everything else, like the engine and so on.
"It's a track where it's possible to overtake. I'm glad that the race also came a bit to our side, so I have to be satisfied."