Get alerts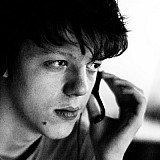 Sauber driver Felipe Nasr will receive a three-place grid penalty for having impeded compatriot Felipe Massa in qualifying for the duo's home round, the Brazilian Grand Prix.
Nasr was adjudged to have held up Massa in Q1, from which both would move on to Q2 with little trouble.
Having qualified 11th and subsequently moving up to a provisional 10th due to Daniel Ricciardo's engine penalty, Nasr is now set to start the race in 13th, allowing Carlos Sainz, Sergio Perez and Marcus Ericsson to move up a spot.
Nasr will also have two penalty points added to his license.
"Felipe maybe didn't see me and he just blocked my lap," commented Massa. "I almost couldn't get to Q2.
"He told me his information was Bottas was behind him. [Bottas] let me by and [Nasr] blocked my lap."
Brazilian Grand Prix grid