Subscribe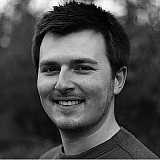 Felipe Nasr says that Sauber's main limitation is a lack of downforce, and that the team won't have any major updates on its car until after the summer break.
The Hinwil-based squad has enjoyed a strong start to the season, lying ahead of several better funded rivals in the constructors' standings, but struggled last time out at Barcelona, a circuit that places a premium on downforce.
Nasr has singled this out as the team's biggest weakness ahead of this weekend's Monaco Grand Prix, also adding that the team is waiting on an upgrade package due in time for August's race at Spa.
"Our main limitation is still the aero side – we are limited on downforce as we have the same package as the beginning of the year," said the Brazilian.
"It's clear that Barcelona is a very demanding track for downforce. Toro Rosso were 24km/h was quicker than us in Turn 3, for example, and then you start wearing the tyres a lot more because you are sliding.
"What I hear is that we are waiting on big updates after the [summer] break, major updates on the bodywork that will hopefully give more downforce.
Nasr added that the Sauber is more competitive in slow-speed corners, a useful trait around the tight and twisty streets of Monaco.
"The car is not too bad in slow-speed corners; we seem to have stability, so we're more competitive in those corners than in high-speed."