Get alerts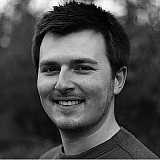 Former FIA president Max Mosley has reiterated his belief that Formula 1 teams should be given more technical freedom in exchange for voluntarily agreeing to limit spending.
Mosley's controversial proposal to grant major rule concessions to teams working within a stringent budget cap of 30 million Euros led to the teams' association FOTA threatening to create its own breakaway series in 2009, ultimately heralding his own downfall as FIA president.
With high costs continuing to pose a threat to a healthy grid, and numerous calls for a budget cap to be imposed having been ignored in the intervening years, Mosley still believes there is merit in encouraging the biggest outfits to keep a lid on their spending using the technical regulations.
The 75-year-old recommends giving teams near-total freedom to innovate within certain safety and dimensional requirements in exchange for agreeing to spend no more than 100 million dollars per year.
While there would be no requirement to sign up to the new regulations, he believes that every team would ultimately be forced to comply or risk being left behind.
"I could imagine that very soon all the teams would be in the budget cap camp," Mosley told Germany's Auto Motor und Sport.
"They would realise that for 100 million, you could have great motorsport and build technically advanced cars."