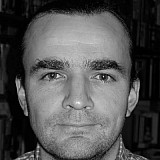 Plans for revised Formula 1 tyre rules in 2016 remain in limbo after teams were unable to agree on details ahead of the Canadian Grand Prix, Motorsport.com has learned.
The subject was discussed by the team managers and the FIA at a gathering of the Sporting Working Committee in Montreal.
The original proposal, put forward by Force India, was for teams to be allowed to chose in advance which of the four tyre compounds they wanted to use each race weekend.
Finding a set of rules that would satisfy both teams and F1's tyre supplier Pirelli has not been straightforward though.
It is understood that at the meeting, four rules proposals – put forward by Pirelli, Red Bull, Mercedes and McLaren - were discussed. 
Among the ideas discussed were having as many as six compounds, three compounds in use per weekend, drivers not starting on the tyres that they qualified with, and a 'joker' system that allows teams to select their own tyres four or five times a year.
No consensus was reached on a set of rules that should be pushed forward for approval by the F1 Strategy Group and F1 Commission.
Talking point
Pirelli's main concern has been teams choosing an extreme compound, facing problems over a GP weekend and then blaming the tyre supplier for any shortcomings.
The Italian company made that clear when summing up the aims of its own proposal, saying that any plan should "not jeopardise safety or the tyre supplier reputation."
It was emphatic that any change to the regulations has to make sure it provides "more and better publicity for the tyre supplier, making the tyre choice and tyre usage a talking point before and during the race weekend."
Pirelli also gave some idea of the logistics involved by suggesting that teams choose their tyres for the first races of the season as early as November of the previous year, and then make their selections for the latter part of the season in April.
It is now likely that the proposals will be revised before being discussed again. Any change to the rules for 2016 requires unanimous approval from teams.