Get alerts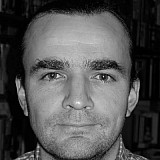 Vijay Mallya believes that Force India has made major progress since introducing an upgrade package on the VJM08, and he says that there is more to come.
Sergio Perez finished a solid fifth in Belgium after almost taking the lead from Lewis Hamilton on the first lap, although Nico Hulkenberg's retirement was a disappointment.
"It was a good, solid result, it shows that the B-spec car is far more competitive than what we started the season with," Mallya told Motorsport.com.
"Obviously there's more optimisation to do, there are more upgrades to come, and it's all looking good.
"I'm disappointed that Nico had a turbo problem so he was out of the race before it started, and had he raced theoretically we could have had a double points finish.
"But what I'm pleased about is that theoretically the B-spec car is delivering what we expected it to.
"It was always a bit of give and take situation. We were very quick in sectors one and three, not so quick in sector two, which requires more downforce.
"We know very well that if you focus on downforce you lose straightline speed. So there was basically a balance to be achieved, and once the drivers said they were happy with the set-up of the car, we just decided to leave it as it was."
Perez lost his initial second place made an early pit stop in response to a stop by Daniel Ricciardo, but Mallya has no regrets about any strategy decisions.
"You know what the pit wall is all about, you start off with one strategy, then you watch what's going on in the race, with people always trying to undercut you or outlast you, so there's got to be a spur of the moment decision.
"After the race we all sit back and say we could have done this we could have done that. It's no use, what's done is done. I wouldn't complain that we made any errors in pit calls."
Regarding the next race in Monza, he said: "If you see the result in Spa it was all Mercedes-powered cars, so the engine clearly has an edge over everybody else. It's our job to take full advantage of that, as will other teams."