Subscribe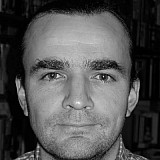 Nico Hulkenberg believes there is more to come from the updated Force India that was debuted at the British Grand Prix, which in itself he says was a major step forward for the team.
Hulkenberg ran as high as fifth in the early stages at Silverstone, and eventually finished seventh.
"Definitely after the first couple of laps already I could feel I had a smile on my face," he said.
"It's what we needed for a long, long time. It's definitely into the right direction, and I hope we can keep exploring it, keep getting more out of it.
"Obviously we collected quite a bit of data with both cars for the engineers to dig deep and analyse everything and optimise even more.
"We can't stand still, because that means going backwards in F1. We need to keep on pushing in this direction."
Hulkenberg says he even surprised himself with his pace in the race at Silverstone – particularly his best start.
"My start was sensational, maybe my best start in F1. I found myself in front of the Ferraris.
"Obviously they are still a faster car and they were pushing on, so I was quite surprised that I was able to keep them behind successfully for so long.
"But obviously they have the ability with the better car to pit earlier and make the tyre last longer, whereas for us it's a trade-off and finding the right balance.
"I think we did the right thing, had we pitted really early it's a lot of risk for us at the end of the race. With what we know now with the rain it could have worked out just perfectly, but that's racing!"
Hulkenberg enjoyed the wet conditions at Silverstone, once he'd got onto intermediates: "You have to take it as it comes. I'm always a fan of wet weather conditions. It was obviously quite tricky, and in Silverstone I was quite unfortunate because I just passed the pit entry, and then the sky opened.
"I had to do one full lap on slicks in proper rain, which is not fun, you need a good life insurance in that case. I managed to come back, almost took my pit crew out because there was no grip at all.
"Afterwards it was a matter of bringing it home on the inters."