Get alerts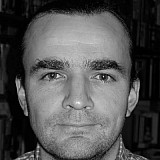 Max Verstappen's performance in the Monaco Grand Prix offered Formula 1 a real glimpse of his full potential, claims Red Bull motorsport chief Helmut Marko.
The Dutchman may have crashed out in controversial circumstances, but his speed in practice, recovery from a lengthy pitstop and aggressive overtaking moves highlighted big praise from above.
"Max was fantastic," Marko told Motorsport.com. "Unfortunately he had this bad pitstop.
"It was good when he followed the Ferrari [of Sebastian Vettel] and overtook Bottas. You saw what potential is there.
"I would say the crash was a racing incident, and [Romain] Grosjean was involved as well. He was moving over when he already saw that Max was there."
The Monaco GP delivered the Red Bull works team its best result of the season, with Daniil Kvyat and Daniel Ricciardo finishing fourth and fifth respectively.
Marko welcomed the co-operation between the pair in the closing stages, when they exchanged positions, and felt both men showed what they were capable of.
"Both drivers did very well," he said. "It was a good co-operation for Kvyat to let Ricciardo past, and then he gave it back when he couldn't get by.
"I think Ricciardo would have needed two more laps and there was a chance on Hamilton.
"It was the first weekend without any troubles for Kvyat, and there he showed what he can do."