Subscribe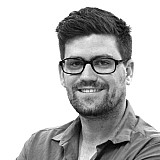 The street circuit used for the Singapore Grand Prix has undergone modifications ahead of this year's Formula 1 race.
The changes run from Turns 11 to 13. While Turn 11 is still a right-hander, it will now swing slightly left on entry, before spilling onto the left-hand side of Fullerton Road. The track will then use the left-hand lane of Anderson Bridge, which will change the profile of Turn 12 (see track map).
The final change is to the Turn 13 hairpin, which has been widened by a metre to increase overtaking opportunities.
The modifications tie in with changes to Singapore's Civic District ahead of the city's 50th anniversary of independence.
"It's a win-win situation that the development of the new arts, culture and lifestyle precinct will provide an upgraded experience, but also potentially make for closer racing at this year's Singapore Grand Prix," said Colin Syn, Deputy Chairman of Singapore GP Pte Ltd.

"We take pride in ensuring our event is one of the best on the calendar, and this will only add to the excitement, on top of the off-track entertainment planned for September 18 to 20."
Jonathan Giesecke, Faithful+Gould senior project manager and engineering track manager echoed thoughts that the chances will lead to improved passing opportunities.
"It is a fantastic challenge to translate changes to Singapore's Civic District into improvements to the Marina Bay Street Circuit," he said.
"I expect the modifications from Turns 11 to 13 will enable closer racing and the potential for additional passing opportunities."