Get alerts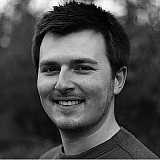 Nigel Mansell says that modern day Formula 1 lacks big characters because young drivers no longer get chance to "develop as men".
That the ever-increasing influence of corporate sponsors on teams has left drivers less able to speak freely than their predecessors from previous eras is one of the most common criticisms levelled at the sport by fans.
Emerson Fittipaldi told Motorsport.com in July that today's generation of F1 drivers have become 'robots', while 86 percent of those who took part in the GPDA Global Fan Survey said drivers were not open and honest enough.
Speaking to Italian newspaper Gazzetta dello Sport, Mansell said that part of the reason for a lack of big personalities in the sport today stems from the fact the drivers have such full-on schedules and that they therefore do not get enough chance to mature.
"It's not the drivers' fault," said the 1992 F1 champion. "The truth is that they are restricted in this day and age.
"They learn the tracks on simulations and step on circuits for the first time for the race. They don't have time to really visit the countries and develop as men, or learn different cultures."
Using Toro Rosso rising star Max Verstappen to illustrate his point, Mansell continued: "It is clear he has talent, but he is the perfect example of how drivers evolve today.
"It's surprising to see him so fast on tracks he has never been on before, but that is thanks to the simulators. He doesn't need to know the car, as the engineers take care of that.
"He also has one less thing to worry about thanks to improved safety. His accident in Monaco [where he collided with Romain Grosjean] would have cost him in the past, as many others have had to retire after similar incidents."
Driver skill masked
Mansell also reiterated that F1's rulebook needs an overhaul to place more emphasis on the driver's skill, lamenting how easy modern Grand Prix machinery has become to master.
"In my era you were lucky if you had three engineers, while there are 30 in the pit box now," added the 62-year-old.
"Tyres were wider, but we still slipped around corners, which allowed a driver to show their style.
"Today the cars are easy to drive, as the pit wall tells you everything all the time and the drivers aren't able to show their abilities. If you are aggressive, you wear out the tyres, therefore you must go slower.
"And things like the DRS are madness: what skill is there in passing in that manner?"