Get alerts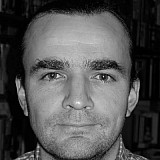 A deeply frustrated Daniel Ricciardo says he should have qualified third and not fourth in Monaco after a miscommunication with the pit wall compromised his run.
The Red Bull driver didn't switch to maximum power mode at the start of his lap in Q3, and in the first sector alone he lost the 0.2s that cost him a chance to beat Sebastian Vettel to third.
"I sound like I'm being miserable," he said. "But we should be third, and that's legit.
"That's not saying I locked up a brake or something. We started the lap without maximum power for qualifying.
"It was just a miscommunication with the pit wall, and I was two tenths slower than before entering Turn One. That's the two tenths we needed to be third, and that's free lap time we gave away.
"For that I'm disappointed because what's a good result should have been a great result, but I'll try and make a rocket start tomorrow, and make it count. It's the last place where you want to give away free grid positions."
Cooler conditions costly
Like other drivers Ricciardo, had problems in the cooler weather on Saturday.
"That's for me why I was struggling a lot in qualifying, and even Q3 I thought I had to drive out of my skin to get the tyres in.
"We were doing two warm-up laps and getting into it, but the tyres never felt like they were coming in and giving the right grip. It was tricky.
"I think if we could get them working we would be a lot more competitive, that seems to be a weakness for now."
Prepared to risk it
Despite his disappointment Ricciardo says he's determined to beat Sebastian Vettel to third place on Sunday: "We're in a nice position to just attack. We'll take risks.
"Obviously points are nice, but I think if it's a fourth or a podium, we'll go for a podium. A fourth place isn't anything to get too excited over.
"We'll try to make it happen somehow. Strategy is always tricky with just one stop here, maybe a few rain drops or something will spice it up and I'll make sure I'm there in the right place."