Subscribe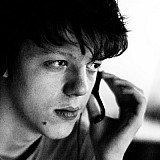 Hugo Hakkinen has called it quits on his karting career in order to focus on football aspirations, his two-time Formula 1 champion father Mika has confirmed.
15-year-old Hugo had raced karts for several years, achieving some success on the French national scene - where he was among the frontrunners in the Cadet class between 2012 and 2013.
However, the youngster eventually opted for a change of focus - and is supported in his decision by his father.
"Hugo tried karting, and he was good, but it was not his passion," Mika said on his McLaren F1 blog.
"He is 15 now, and his passion is football. He is committed to trying to become a professional football player and I will support him in that.
"I do not mind that he will not become a professional racing driver, although I would have supported him if that is what he had wanted. You support your kids like that, don't you?
"Anyway, it is tough for a racing driver to be the son of a double Formula 1 world champion, because it makes things harder as well as easier – just ask my old friend and rival Damon Hill."