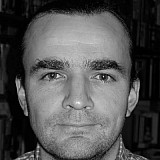 While all the focus was on the wild conclusion to the Mexican Grand Prix, it turns out Lewis Hamilton's seemingly simple win was actually anything but, as Adam Cooper explains.
Hamilton's run to victory in the Mexican GP may have looked like a stroll in the park, but in the first stint at least it was anything but for the world champion and his Mercedes team.
After that dramatic brake locking moment and trip across the grass at Turn 1, the pit wall had to take a gamble and leave him on that compromised set of tyres, despite a strong vibration threatening to shake his suspension to bits.
There was a clear risk involved, but the team decided to accept it on Hamilton's behalf, rather than torpedo his championship hopes with an early pit stop.
After those tense first 17 laps, it was a pretty straightforward run for Hamilton, with no threat from Nico Rosberg.
Thankfully there was much going on behind, with Max Verstappen, Sebastian Vettel and Daniel Ricciardo putting on a great show in the closing laps for a crowd that deserved to see a good race.
Once again, qualifying saw some extra intrigue as top teams followed different paths with tyre choice in Q2, and thus for the start.
This time Mercedes and Ferrari opted for softs, while Red Bull went for the more traditional supersofts, with Max Verstappen and Daniel Ricciardo following the same route, having split their choices several times this year.
For Mercedes, the soft was simply the better choice for the race, and it made for a straightforward one-stop strategy.
But the obvious fear was that the supersofts would give the Red Bulls such a boost off the line that they would be able to get by on the long run down to Turn 1.
In the end that didn't quite happen, but we still saw plenty of action as Hamilton locked up and straight-lined the first corner, and then Verstappen leaned on Rosberg, sending Nico across the grass as well. Hamilton blamed brake glazing issues for his adventure.
Rosberg, meanwhile, feared that he'd picked up some damage from the contact with Verstappen.
This wasn't exactly the start to the race that Mercedes wanted to see.
The brief safety car period meant that the handy lead Hamilton had won himself was cancelled out, so there was less of a question of an advantage being gained.
Meanwhile, he was relieved that he didn't have to come straight into the pits for a new set of tyres, as he was suffering from a vibration.
"It was huge," he said. "It was a massive flat spot, and honestly I thought I had to come in. So as I came out of the chicane I honestly thought I was coming in that lap, and that was my race pretty much done. But they told me to stay out, and the Safety Car came out."
Hamilton suspension issues
Once racing resumed, Mercedes had a fresh headache, the data indicated that the vibration was serious enough to put the suspension at risk.
"That flat spot was what I'd call medium-high," Paddy Lowe told Motorsport.com. "Where high would be something that causes so much vibration that you overload the suspension. You remember Kimi at the Nurburgring in 2005?"
One of the key players in how things unfolded was Simon Cole, chief engineer trackside at Mercedes, who has specific responsibility for reliability on race weekends.
"Simon, Paddy and I, we had quite a conversation on the radio about whether we should pit him for safety reasons. In any other race, we would have pitted him, and lost the race. We kept him out there in order to not throw away the championship for him," said Toto Wolff.
The final call to stay out was ultimately taken by Lowe: "I asked a few other people what they thought as well. We took the decision to chance it."
The big challenge was to get Hamilton far enough to allow him to switch to mediums and bring the car safely home without a second stop. He had been targeting lap 19-20, but in the end he was called in a little early, after 17 laps.
"They felt that the vibration, we could live with it, and it wouldn't damage the suspension," said Hamilton. "But it was getting worse and worse, even though I wasn't locking up any more. I had to take a lot of different precautions whilst driving to nurse the car to the 17th lap."
In fact, Hamilton really was pushing the limit for the last few laps before he stopped.
Plain sailing
With a fresh set of tyres, the problem was gone. After that it was a clear run to the flag, with no threat from Rosberg.
"There was no point I had to push in the race," said Hamilton. "I was relaxed, trying to look after the engine, lift into corners so I saved a lot more fuel than I normally would. We had really good pace, so was able to sacrifice a lot of pace and still be quicker. So a unique race for me, for sure."
For Rosberg, it was a much tougher Sunday afternoon. He struggled to match Hamilton's pace all weekend – Q3 was his most successful session – and in the race he couldn't live with his teammate. Instead he came under threat from Red Bull, and specifically Verstappen.
Rosberg safely survived the attack from Verstappen, and in the end his second place was pretty comfortable.
All the action was going on behind of course, as Vettel caught the Dutchman and Ricciardo caught Vettel, their battle waking up a race that was until that stage not the most exciting we have seen this year.
There was some great action on the track, and more in the stewards office afterwards, and thus it was easy to overlook the fact that three quite different strategies had converged by the end of the race. 
It was fascinating to see Ricciardo dive into the pits at the end of the first lap. Initially it looked like he might have picked up a puncture, but this was a strategic move, taking advantage of the safety car.
So having done the same thing as each other in qualifying, just one lap into the race the Red Bull drivers were now split.
Marcus Ericsson and Jolyon Palmer ran all the way to the flag after stopping on lap one, which was pretty impressive, but Ricciardo made a second stop for softs, which allowed him to sprint at the end.
"Our simulations pre-race showed us that if there was an early safety car, it was 50/50 as to whether we should do that or not," said Christian Horner.
Meanwhile, Vettel ran that monster first stint, enjoying a spell in the lead and putting in some very good times throughout.
He said after a disappointing qualifying that he had a car that could have qualified on the front row, and had he started further up the field, and not lost some momentum behind Felipe Massa early on, he might have given Rosberg something to think about.
Instead it turned into a rather sour Sunday for the former champion and Ferrari…
For a full version of the Mexican Grand Prix analysis, check out Motorsport.com's new eMagazine GP Gazzette, available for free.