Get alerts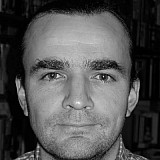 Vijay Mallya says that the success of the Mexican GP has helped Force India to secure extra sponsorship from the country heading into the 2016 season.
The team was a focal point for local fans thanks to the presence of Sergio Perez, and Mallya says the reaction from the public to the return of the race was so positive that sponsors have rushed to renew or expand deals.
"It was absolutely outstanding," Mallya told Motorsport.com. "I was personally overwhelmed, I didn't expect it.
"The passion for motorsport is possibly second to none in the world, and the fan following for Checo – which I saw during the car launch in January in Mexico – was mind-blowing. Every time the cars went past everybody was, 'Checo, Checo. Checo.'
"More significantly from my perspective the event re-confirmed and sealed not just existing sponsors, but we also had new sponsors on Mexico on board," the Indian added.
"So it was a wonderful thing for us. All of our existing sponsors have re-signed, and some have enhanced their sponsorship, and more are now expressing great interest," he continued.
"We had two sponsors from Mexico for the race weekend only, they've already said to us we want to do an annual contract next year. I have every reason to be very, very pleased."
Meanwhile, Mallya has set a high target for the team for 2016: "We now have a comfortable 41-point lead over Lotus, so fifth in the constructors' championship is well within reach."
"It would have been a little bit over optimistic to target fourth this year, but certainly we'll target fourth next year," he concluded.