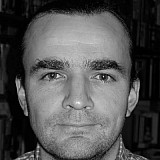 Toto Wolff has reiterated that Mercedes will not supply engines to Red Bull next season, and says that no new discussions have taken place.
Wolff and Niki Lauda had a lengthy meeting with Bernie Ecclestone today, but Wolff denies that the F1 boss was trying to force a reversal of Mercedes' decision on engine supply.
"It was a conversation about general topics – life!" Wolff told Motorsport.com. "Bernie doesn't twist arms, Bernie makes it very subtle.
"Honestly, we didn't discuss the topic. It might sound strange, we have a discussion every day and this was a very public one, but there was nothing spectacular we discussed."
"We really took some time to analyse the situation over the summer," Wolff added.
"We tried to understand what Red Bull's situation was, and expected or waited for some feedback, and finally when things didn't move, we decided to pursue our current strategy by supplying Williams and the independent teams, and not pursue the Red Bull option.
"We didn't change our opinion. It got a bit confusing at the beginning of the week with certain statements, but it didn't change. We have three customers teams plus us, and this is the structure that we want to work with."
Ecclestone made it clear yesterday that he was frustrated that, even though Red Bull had started talking to Mercedes before Manor, it was the latter team that managed to secure a deal. However, Wolff sees no connection between the two.
"The Manor deal has no link whatsoever with Red Bull. There were many other factors which led to the decision to not pursue what were really early stage discussions."
"I don't think that anybody put us in that bad guy situation," he added. "Every team is responsible for how you manage your business, and this is why I don't see at all that that happened."
Meanwhile Toto downplayed the third car option, despite having sounded enthusiastic about when asked in Suzuka.
"We need to all try and do our best to keep Red Bull in the sport, Red Bull and Toro Rosso, because Red Bull is a great brand and has done a lot for F1.
"If [the exit] were to happen, the fall back solution would be three cars. But I'd rather have the first thing solved and have Red Bull and have three cars on top of that and have a really full grid of 24, 26 cars.
"It's clear that not a lot of people have an appetite for three cars, for valid or not valid reasons. If Red Bull and Toro Rosso hopefully stay in the sport, we'll have 22 cars anyway next year."