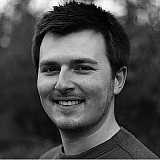 Toto Wolff has warned that Mercedes cannot afford to rest on its laurels in this weekend's Monaco Grand Prix, despite the pace advantage it held over Ferrari at Barcelona.
Spain was Ferrari's worst showing of the season relative to Mercedes, Sebastian Vettel trailing race winner Nico Rosberg by 45 seconds at the chequered flag.
Following an investigation carried out during post-race testing, Ferrari concluded that is struggles were rooted in a lack of mechanical grip and traction, particularly in the technical final section of the Circuit de Catalunya.
Wolff reckons that the advantage Mercedes held in the last sector bodes well for a strong performance at Monaco, but also believes that the team will need to be on top of its game to keep Ferrari at bay.
"We saw in Spain that our car had a good advantage in the tight third sector, so we head to Monaco with some optimism," said Wolff.
"But there is no point talking about any gap to the opposition. You have to earn every advantage and it can turn around very quickly if you're not on top of your game - especially in Monaco.
"We will need to be at our best if we want to maintain our good form." 
Williams optimistic
Rob Smedley also reckons that Williams' performance through the third sector in Barcelona is a sign that the Grove-based squad can head to Monaco hopeful of a strong result.
"In Barcelona we were quick in the parts of the track that are akin to Monaco, so are hoping for a decent weekend," said Smedley.
"The track isn't the best suited to our car's core characteristics, but from what we saw in terms of balance in Spain we are optimistic."