Subscribe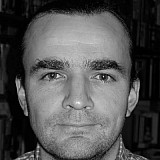 Daimler and Mercedes boss Dr Dieter Zetsche has cautioned that it is too early to consider Lewis Hamilton as a shoe-in for the world championship, despite the Briton's healthy lead.
Hamilton heads teammate Nico Rosberg by 53 points after winning the Italian Grand Prix, while Ferrari's Sebastian Vettel is now 74 points adrift with seven races to go.
Hamilton has led the championship all year and has seven victories to Rosberg's three.
The Briton has also started from pole position 11 times in 12 races.
"We saw with Nico [in Italy] how fast you can lose a significant amount of points which you already calculated in," Zetsche told Motorsport.com.
"So let's wait until the mathematics tell us where we are."
Zetsche said that his satisfaction at Mercedes winning on Ferrari's home ground in Italy was tempered by Rosberg's engine failure.
"Of course, it was a very exciting race," he added. "At the same time we are very unhappy for Nico who had bad luck throughout the weekend. But that's racing.
"It was the sixth race for his engine, and normally nobody's running six races on an engine.
"Our engines are very, very reliable. He had to push to recover, and all the data showed that the engine was perfect until two laps before the end."