Get alerts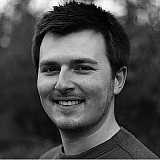 Mercedes non-executive chairman Niki Lauda has warned that the team's main rival Ferrari will have greater potential to develop its Formula 1 car in 2016.
While Mercedes was once again the sport's dominant force this season, Ferrari rebounded from a subdued 2014 to establish itself as the Silver Arrows' biggest threat, with Sebastian Vettel securing three race victories.
And Lauda believes that Mercedes' competitive advantage will be eroded even more in 2016, as the team will have less scope to develop than the Scuderia.
"Ferrari will be able to develop its chassis, aerodynamics and power unit more easily than us," Lauda told Gazzetta dello Sport.
"Mercedes worked hard on the power unit to be ready for the new hybrid era, but our potential to develop, at this point, will be reduced.
"At Maranello they have always said that we had more experience with hybrid power than the competition, and this advantage has allowed us to maintain a margin until the end of the season."
First three races critical
Lauda also feels that the first three races will reveal whether Ferrari is able to fight Mercedes for the title, adding that Vettel will make the Brackley squad's job much more difficult.
"I believe that the first three races will be critical for understanding where the title is heading," said Lauda.
"Ferrari has returned to being competitive - you only need to look at the gap they recovered from 2014 to 2015. They are on the way to further progress."
He added: "Vettel has given us something to think about. He's a quick driver, he's won plenty of races and his hunger for victory has grown this season."