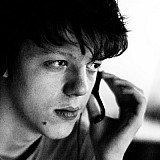 Mercedes motorsport boss Toto Wolff has voiced concerns over his Formula 1 team's capability to withstand a 21-race calendar in 2016.
The sport had recently officially confirmed its biggest-ever calendar, made up of 21 Grands Prix, albeit with the Austin race still facing uncertainty due to financial struggles.
But with our without Austin, 2016 will mark an increase over this year's schedule and that is something Wolff is wary of.
"It's definitely a lot for the travelling team," Wolff said during Mercedes' Stars and Cars event in Stuttgart. "19 races already was a lot this year and next year back-to-back races are quite difficult."
As the current calendar stands, F1 is set for back-to-back weekends in Montreal and Baku, Spielberg and Silverstone, Hungaroring and Hockenheim, Spa and Monza, Sepang and Suzuka and, finally, Austin and Mexico.
"We need to have a look at the organisation - everyone is getting pretty tired at the end of the season - and I am not sure we can actually cope with 21 races in the current structure," Wolff added.
"We have to be looking at maybe having second shifts, rest times after the race weekends. It's quite a complex thing to do for next year."