Get alerts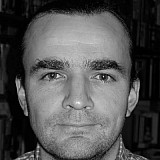 Mercedes boss Toto Wolff says the team doesn't know how strong the challenge from Kimi Raikkonen's Ferrari will be in the Canadian Grand Prix.
Ferrari looked strong during longer runs on Friday, but that pace seemed didn't seem to translate into single-lap pace on Saturday.
However, Raikkonen still starts third behind Lewis Hamilton and Nico Rosberg, and he will be upholding the Maranello team's honour alone as Sebatian Vettel is starting towards the back of the field.
"I'm a bit surprised, because on Friday it looked like a massive step ahead," said Wolff of Ferrari's qualifying performance yesterday.
"The pace was impressive, and what we've seen on the GPS data was impressive. Somehow it didn't materialise today.
"We haven't seen Sebastian properly competing, so it's maybe too early to say it didn't really work out. We need to wait for tomorrow, I guess."
"The Ferrari running on Friday looked different. It was either different because what they've done to the car or the engine is different and new, or they've played around with fuel loads. So it didn't quite add up.
"So I can't really tell you what we're expecting for tomorrow because on a first look it was very impressive.
Wolff added that Mercedes should still have an advantage in the long runs despite what Ferrari demonstrated during practice - although he wasn't certain.
"If you look at [Ferrari's] corner speeds and the speeds on the straights, which were really impressive, we found that we still had a margin even on the long runs of a couple of tenths," said the Austrian.
"But I wouldn't want to say that is true for sure, because it was more difficult to analyse than previously."