Get alerts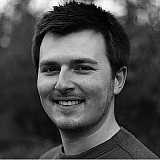 Mercedes executive director Paddy Lowe has confirmed that the W07 will run with a new specification of nose on the third day of the pre-season Barcelona Formula 1 test.
Toto Wolff previously alluded to the reigning champion outfit running some "unusual" parts on its 2016 contender this week, after making big progress on the opening day of the test.
That was immediately in evidence on Tuesday, as the team introduced a radical new bargeboard design on the car in which Nico Rosberg completed 172 laps.
Now, the team is set to introduce a new nose design on Wednesday, as revealed by Lowe in a keynote speech in Barcelona.
"Tomorrow we will have a new nose," he said. "That's typical of the sport at this stage; we're bringing lots of new parts to the car on a daily basis - all the way up to the first races."
'Floor W'
Lowe added that a new floor design that was introduced on Tuesday was deliberately given a code name unrelated to its purpose.
"[We used] a new floor today, which we code-named Floor W," he said. "It caused a lot of excitement in the pitlane this morning."
"We code name things internally, so that they are completely unrelated to what they are.
"It means that when people talk about them, nobody really understands what it means, unless they are closely involved."
Additional reporting by Erwin Jaeggi