Subscribe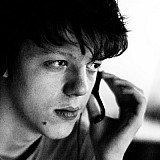 Mercedes boss Toto Wolff admitted that Australian Grand Prix winner Nico Rosberg was in serious danger of not making the finish of the race due to rising brake caliper temperatures.
Rosberg, running on a one-stop strategy, headed a Mercedes 1-2 for his fourth consecutive win, finishing eight seconds ahead of reigning world champion Lewis Hamilton.
But, as Wolff admitted, it was far from smooth sailing for the race winner.
"We had a problem on Nico's car with brake caliper temperatures which kept creeping up, almost to a stage where we thought about retiring the car," he said. "That was two-thirds into the race. It debris we caught in the caliper.
"Then it stabilised at maximum value. And then it started to creep down again, very slowly, and recovered. [But] a certain stage, it was very difficult for the team to handle.
"[Nico] didn't know. You can't tell him. The alarm would come up [if it was dangerous], but we were really super close to that and there's nothing you can do about it."
Expected mediums to drop off
Wolff also said that Mercedes expected to run into late trouble with the tyres after their decision to switch Rosberg and Hamilton to mediums during the red flag.
"Fifteen laps to the end, our calculations showed that the tyre wouldn't last," he said. "That around five laps to the end, the left rear could fall off the cliff. And the temperatures kept dropping and dropping every single lap.
"And our tyre guy said: 'Five laps to the end, that's it'. And you can't really stop them or tell them to go slower because then that would have made the tyre temperatures fall even more.
However, the crisis was managed. "We lost a lot of grip on the rear left, but it is just one of four tyres and we made it last until the end."
Disaster getaway foreshadowed by practice start
The Australian Grand Prix proved a surprise uphill battle for Mercedes after its qualifying front row lock-out, with Rosberg and Hamilton dropping to third and sixth respectively on the opening lap after poor starts.
"Yesterday, our practice starts weren't very good," Wolff recalled. "We were not quite sure whether this would cause a problem in the race or not.
"To be honest, I don't know what happened at the start, we need to analyse what it could have been and we will look into things."
Additional reporting by Roberto Chinchero