Subscribe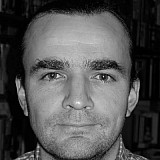 Paddy Lowe believes that Mercedes is the "strongest it has ever been" at the moment – and stresses that Lewis Hamilton and Nico Rosberg are handling the 2016 title run-in in a "very professional" manner.
Teammates Rosberg and Hamilton are the only two drivers in with a chance at the drivers' title, with the former needing a podium finish in the upcoming Abu Dhabi season finale to ensure his maiden championship victory.
"The best seasons are the ones where it goes down to the wire at the final race, and we've created that again," Mercedes technical chief Lowe told Motorsport.com. "They are both deserving champions, so we'll see what comes.
"Credit to Lewis, he's been working well in the last few races. Fantastic focus, discipline, and great driving. As we've seen, he's put a win in every time. Lewis is one of the best drivers in F1 history, so when he hooks it up, he's difficult to beat. But we'll see in Abu Dhabi. It's all to play for there.
"But I have to say both of them, despite what should be a very tense situation, they're both in great shape, a very good mood, very professional, very good-humoured.
"We are the strongest we've ever been right now, with the best relationships, and the best team spirit we've ever had. You couldn't wish for anything better at this point as we head into the championship finale."
Lowe added that he isn't worried about reliability impacting the outcome in Abu Dhabi, as he feels that the team has done all it can to prevent any more mechanical failures.
"I don't actually lose sleep over it, because I have the confidence of understanding that the team does a fantastic job to improve the underlying reliability," he said.
"So while we will have failures from time to time, and we have had failures, actually we are at the most reliable we've ever been in this team.
"There may be an issue in Abu Dhabi, but if there is, it will be very uncharacteristic. I think we just go in there and we do our job as normal.
"I'm as confident as I can be that that'll give each driver a fair chance at the championship."