Get alerts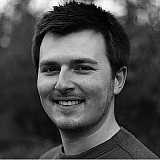 David Coulthard has called on the Mercedes Formula 1 team to allow Lewis Hamilton and Nico Rosberg to determine their own race strategies for the season finale in Abu Dhabi.
After a less than thrilling race last weekend at Interlagos, Mercedes came under fire for its policy of giving the lead car strategic priority and not allowing the chasing driver to deviate from the planned strategy in case it risked the team's one-two finish.
In the aftermath of the race, Mercedes motorsport boss Toto Wolff ruled out the possibility of offering Hamilton and Rosberg more strategic freedom, later adding that the team's existing policy was preferable for fans to having a number one driver.
But Coulthard believes, with both titles secure and Rosberg having secured the runner-up spot in the drivers' standings with his Interlagos win, Mercedes has little to lose from abandoning its usual modus operandi in Abu Dhabi.
"Just for one race, Mercedes could try a different approach to increase the entertainment value of a season finale which otherwise could lack a bit of interest," wrote the Scotsman in his BBC column.
"The drivers and their respective engineers could conduct strategy for themselves. Normal rules apply - they can't crash into each other - but Hamilton and Rosberg run their own races, without being restricted by the wider team's wish.
"If it was going to work, the drivers would have to accept responsibility for what happens - whether it be losing the race to their teammate or even letting Ferrari's Sebastian Vettel in.
"Hamilton and Rosberg would have to accept that they would have the team to answer to if they embarrassed them.
"And they would have to be prepared to stand up afterwards and say: 'We lost because of my choices, I accept that, it was a one-off just for the fans. The team would have won had we done it their way.'
"As long as that was understood, I can't see a reason not to let it happen."