Get alerts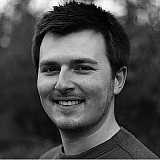 Mercedes boss Toto Wolff thinks that problems setting up its cars are to blame for the team's sub-par qualifying performance at Singapore.
Lewis Hamilton and Nico Rosberg could manage no more than fifth and sixth respectively in the Brackley squad's worst Saturday showing of Formula 1's hybrid era, as Sebastian Vettel swept to pole position.
Asked what he thought had gone wrong, Wolff said that Hamilton and Rosberg had been plagued by grip issues all weekend, and that the team had taken "wrong junctions" when it came to set-up.
"I think it's not the speed of the car, because a car doesn't deteriorate from one weekend to the next with a good engine and good downforce," explained Wolff.
"From Friday onwards, we haven't been able to translate it on the track; we were lacking grip.
"You start with a certain simulation and what you expect from the track and how you want to set up the car, and it somehow didn't work. We took a couple of junctions, which proved to be the wrong junctions."
He added: "We need to stay calm and analyse what happened, but we are very surprised. We've been very good for two years now and we've never got a foot wrong, and this time it was a massive step backwards, so we need to concentrate on our strengths and get it right for Suzuka."
On the team's chances of making amends in the race, Wolff said: "You should never give up, but you can't expect miracles.
"We are starting P5 and P6, our long runs have not been very good, and this is not a track where you can overtake."
Niki Lauda was also cautious on the team's race prospects, adding: "We can't make it up on pure speed; have to find pit stops to undercut, we have to take chances.
"This race is always difficult for people with mechanical problems and accidents. I think if some of the others ahead have trouble, Lewis can take third at most."
Allison: Mercedes woes "strange"
Ferrari technical director James Allison meanwhile wasn't surprised by Singapore being a strong venue for Ferrari – but was taken aback by Mercedes' lack of competitiveness.
"I think the gap to Red Bull is more or less where it should be at a track of this ilk," said the Brit, "but the strange thing is how the slow the Mercedes were.
"We were reasonably effective at Monaco, Hungary, so not too surprised we're good here but obviously delighted by the margin."
Asked if he thought Vettel could convert his pole position into a third win of the season, Allison concluded: "We have to make a good start and everything's possible."