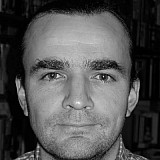 Mercedes' Paddy Lowe believes that the team has a driver pairing reminiscent of the Senna/Prost era at McLaren.
Lewis Hamilton and Nico Rosberg have won 15 races this season, securing the team's second one-two in the championship in succession.
Rosberg has won the last two races and secured the runner-up spot behind Hamilton with his victory in Brazil.
Lowe says that it was important that Rosberg went into the winter in a good frame of mind, and that it will be a huge benefit to Mercedes heading into 2016.
"It's very important to the team to have two strong drivers, two fully motivated drivers," Lowe told Motorsport.com.
"And that includes the belief that they can win, and not just races, but championships. We've got that in spades in this team to an extent that I can't really recall since Senna/Prost.
"That makes for fantastic racing, and while the sport gets criticised and we get criticised for some reason for our dominance, in a position of dominance the thing you must provide is some competition between the two drivers.
"I think we're allowing that, and I think we have two drivers that are capable of delivering it, because they can both be stronger than the other at different race tracks. So it's perfect."
Lowe acknowledges that there is no obvious explanation for Rosberg's recent run of form.
"There's probably no one more frustrated by that than Lewis Hamilton! Somebody asked me has Lewis lost it a bit now he's champion? Absolutely not. I think you take one race at a time.
"People don't look at the scoreboard, they just come to an event that they want to win.
"Lewis will be pissed off more than anything that he lost. He's in good humour, but underneath he'll be thinking, 'Shit!'. He's got some proper respect for Nico's ability."