Get alerts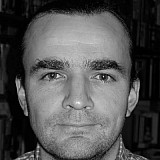 Mercedes boss Toto Wolff says the recent close races between Mercedes and Ferrari have been good for Formula 1, and have served to keep Bernie Ecclestone happy.
Mercedes came under pressure after Australia when the likes of Christian Horner called for the team to be "reined in," but since then Ferrari's progress has made the competition a lot closer.
The Maranello squad won the second race of the season in Malaysia and challenged Mercedes for victory in Bahrain last weekend.
"For the commercial rights holder it's important not to have one team running away with the championship," said Wolff.
"And having close battles for the lead, because utmost a battle for the lead is what's interesting for the spectators.
"And we've had more of that. Two teams fighting with the knife between the teeth for victory."
Wolff also admitted that keeping Lewis Hamilton on board – and away from a rival like Ferrari – was essential for the team: "Of course Lewis is a factor, an exceptional guy in the car.
"Like always in life it needs to be a win-win situation, and at the moment it is a win-win situation.
"We have a very quick guy in the car, and a we have a very quick car.
"We have solid foundations in the team, we have built an organisation which can be successful on a sustainable base long term, with the challenge of Ferrari bouncing back very strongly."