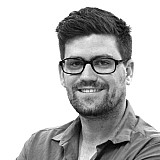 Mercedes president Dieter Zetsche says Red Bull Racing never made a formal approach for engines during its messy spat with supplier Renault last season.
Any chance of an engine deal being struck between Red Bull and Mercedes fell apart after discussions last September.
However, according to Zetsche it was not as simple as Mercedes not wanting to supply a rival team.
In fact, he says Red Bull never formally asked to become a Mercedes-powered team.
"They never formally asked us for them," Zetsche told Gazzetta dello Sport.
"There were discussions but there was never an official request."
Mercedes welcomes Ferrari challenge
After two seasons of complete dominance in Formula 1, Zetsche is hoping that Ferrari can pose more of a challenge in 2016.
While he obviously wants to continue winning titles, he concedes that he hopes that Ferrari's claims to have improved over the winter are actually true for the good of the sport.
"I wouldn't say worried [about Ferrari], but it's true that I would like to see a real battle between us and Ferrari for the title, with us on top," he said.
"A battle between the two teams would be great for F1."