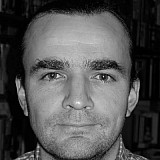 Mercedes boss Toto Wolff says that Lewis Hamilton's qualifying pace in Melbourne exceeded even the team's expectations.
In Q3 Hamilton was almost 1.4 seconds ahead of the Williams of Felipe Massa, who finished in third behind Nico Rosberg.
"Qualifying pace wise what we've seen today came in a little bit better than we expected," said Wolff.
"And I think it comes down to the car being very good, and then Lewis just nailing it on both laps.
The car was running at 100 per cent.

Toto Wolff
"When you add all that up, that's a pretty comfortable, pretty impressive margin for qualifying."
Wolff said that in qualifying at least Mercedes left nothing in reserve.
"The car was running at 100 per cent.
"If you have the attitude of yes, we have a dominant car, and we're going to hold back, that's not functioning. You don't get in your rhythm, you don't understand what the car is actually doing.
"There is no such thing in modern F1 that you don't turn the engine on completely.
"You'd see that on all the data immediately, any other team would realise if we wouldn't be running full steam ahead.
"That was what we were able to do, and you combine it with a driver who had a very good day with a very good lap, a very impressive lap, this is the kind of margin you have."
Wolff also made some interesting observations about how the car compares with the opposition.
"We see a deficit from our car on the straights in comparison to Williams and Ferrari. Both of them have much more straightline speed, we've seen as much as 10-12km/h difference in straightline speeds – less drag.
"The most difference we see is mid to high speed corners – downforce. That seems to be the strength of the car.
"It was the strength of the Red Bulls, it's where now we seem to be looking the most competitive."