Get alerts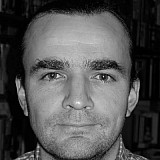 The Mercedes Formula 1 team posted a loss of £76.9m during its title-winning season in 2014, the company's annual accounts have revealed.
The team also enjoyed substantially increased revenues, but the high costs of the hybrid V6 rule changes and bonuses paid as a result of the ongoing success ensured that costs increased at a far higher rate.
In fact, the report for Mercedes-Benz Grand Prix Ltd reveals that turnover (essentially amounting to sponsorship and prize money) increased from £125.2m in 2013 to £146.9m in 2014, "due to higher sponsorship revenue and increased income from the Commercial Rights Holder flowing from improved track performance in 2013."
Meanwhile operating costs went from £190.7m to £240.2m "due to significantly higher bonuses payable as a consequence of the record-breaking level of sporting performance and increased costs arising from regulation change."
After tax, the loss increased from £51.0m to £76.9m, which was "within the pre-defined parameters set by the shareholders."
Staff boost
The accounts also reveal that, on average, the team employed 765 people in 2014, up from 663 in 2013. Wages and salaries rose from £49.7m to £65.2m.
Looking ahead, the company acknowledges that it will receive extra funding from Bernie Ecclestone as a result of its sustained success, as the team signed a deal that triggered bonuses based on winning two championships and a string of races.
It notes: "The agreement with the Commercial Rights Holder has provisions for significantly increased revenue flows based on sporting performance, some of which will be triggered in 2015 as a result of the team's performance in 2014."
Intriguingly, the accounts also say that "the company remains committed to cost reduction in F1 and will continue to work with the other competitor teams and stakeholders to achieve this objective in a fair and transparent way."
Better value
It's worth pointing out that while Mercedes spent more in winning the title, the cost per point actually improved.
From a high of £1.0m in 2012, it dropped to £530,000 in 2013 and then to £355,000 last year, allowing for double points in Abu Dhabi.
Mercedes believes that Red Bull spent £397,000 per point in its championship winning years.