Subscribe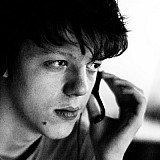 Mercedes has formally filed a lawsuit against Ferrari-bound engineer Benjamin Hoyle, alleging that he was looking to take sensitive data to the Italian manufacturer.
As reported by Bloomberg, Hoyle, who works as a Performance Application Team Leader for Mercedes AMG, informed the manufacturer earlier this year that he would resign at the end of the season.
In the suit, Mercedes alleged that Hoyle was planning to join Ferrari for the subsequent 2016 campaign - and that he attempted to acquire Mercedes' confidential data before his exit, including "a race report from the Hungary 2015 Grand Prix and mileage and damage data relating to Mercedes' F1 engines".
Hoyle had worked for Mercedes since 2012, having previously been part of Prodrive and Cosworth.
"Mr. Hoyle and potentially Ferrari have gained an unlawful advantage," Mercedes' suit claims.
When contacted for comment, Mercedes said: "A legal action is underway involving Mercedes AMG High Performance Powertrains Ltd and an employee who is due to leave the company at the end the year.
"The company has taken the appropriate legal steps to protect its intellectual property. We ask for your understanding that we do not wish to comment further on this matter."