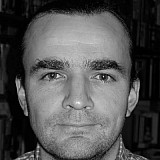 Mercedes technical chief Paddy Lowe has admitted that his team had been concerned about the risks of tyre failures posed by debris as it headed in to the Belgian Grand Prix.
In the wake of Nico Rosberg's failure on Friday, Mercedes conducted a thorough investigation with Pirelli in a bid to get to the bottom of what had caused the problem.
But with no definitive answer, the team took extra precautions – which included adjusting the set-up to minimise the chances of a problem.
However, there were also worries that debris – especially off the racing line – could prove to be a big risk in causing another failure.
The team duly contacted the FIA to request extra efforts to clean the track, and also warned its drivers about the concerns of running over something in the race.
Speaking to Motorsport.com, Lowe said: "We were already well within the camber limits for that tyre, but we actually put a little bit more margin in there, just to be on the safe side in general. It's a tough circuit here.
"I think by the time we got to race morning, I was pretty confident in my mind that it was a puncture. Initially it didn't actually lose air – it was a complicated puncture – but the root cause was a piece of debris.
"Therefore the threat for [the race] was debris, and this is what we clarified with the drivers in the morning.
"We actually also talked to the FIA about doing extra sweeping of the kerbs around where there might be debris traps and so on. It was clear that debris was the risk."
Bodywork not a cause
Mercedes explored the possibility of Rosberg's tyre failure having been caused by bodywork touching the rear tyres.
But despite painting the relevant floor elements to see if there was any indication of a problem, no signs of contact were found.
"With the issue we had on Friday of course we're going to be absolutely thorough to check what could have caused it," Lowe said.
"We checked the geometry. The bodywork around it we've been running since Spain, in fact, so there's no change there. I would say with an abundance of caution, we made extra checks, we painted those surfaces for P3, and that isn't the issue."