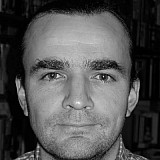 Mercedes is hoping that it will be able to finalise its 2016 customer engine plans next week, as Manor closes in on a switch from Ferrari power.
Manor has been evaluating its options for next season, but the potential of Ferrari needing to supply Red Bull and Toro Rosso means that capacity issues make it unlikely the Yorkshire-based squad will stay with the Italian car manufacturer.
Although Mercedes is eager for a tie-up with Manor, a final green light cannot be given until the German car maker knows what is happening to the current supply deal it has at Lotus.
Awaiting Lotus news
The Enstone-based outfit is close to being taken over by Renault, in a move that would include the French engines and force an early curtailment to its Mercedes association.
Although Mercedes motorsport boss Toto Wolff has indicated that Mercedes could in fact supply five teams, the situation would be much easier if Lotus moves to Renault power, and Manor slips neatly into its spot.
"We like Manor a lot," said Wolff. "Because there is a competitive edge to the whole story, that if Manor gets the right chassis and the right engine, it would be a pretty interesting narrative to see how the team develops.
"But for us at the moment we are a little bit on standby because we need to understand what happens with Lotus as one of our customers, and move from there. So this is where we are."
When asked by Motorsport.com about if there was a deadline, Wolff said: "We are not in a position to give Renault a deadline or Lotus a deadline.
"But you're right, there needs to be a moment where Manor needs to know what's happening, and we need to know what's happening, and to whom we're supplying engines.
"We're very close to that decision. And if they [Lotus] don't take that decision, we will decide."
Young driver plan
Wolff admitted that a Mercedes young driver such as Pascal Wehrlein or Esteban Ocon, who has also been linked with a reserve role at Renault, could also become part of a Manor deal.
However, he suggested that whatever discount Mercedes gave to get a driver a seat could be trumped by an outsider with a big budget, given that a Manor-Mercedes would be a more competitive package than the current car.
A supply of year-old engines could cost as little as $8m next year, if a price cap is agreed.
"That could be an interesting scenario, but the harsh financial reality is that Manor needs to refinance themselves and raise the budgets.
"I'm not sure that we would prepare to place a driver with budgets they could probably raise in the driver markets if we were to supply engines, because it could be an attractive offer for young drivers.
"It's a bit of a tricky situation. We haven't got a dedicated driver programme, we have Pascal, who is with us, whose main focus is DTM, and I don't want to take him away from that focus. 
"He has done a great job for us and he is a very exciting young driver, but I'd rather like to see how DTM pans out.
For his part, when asked by Motorsport.com about a potential Manor F1 drive, DTM points leader Wehrlein said: "At the moment, F1 races for me are more like holidays.
"For sure there are meetings and interviews and stuff but that's not that tough as I do no driving.
"Plus my focus is clearly on DTM this year, and only after [the final round at] Hockenheim we'll have some time to think."
Wolff indicated that should GP3 star Ocon want to take up a Renault offer, even for a reserve role, Mercedes would not stand in his way.
Additional reporting by Stefan Ziegler