Get alerts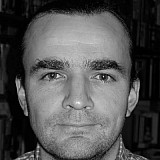 Mercedes boss Toto Wolff says that the Hungarian Grand Prix was a wake-up call for his team, and insists that the team cannot afford to back off.
The team endured its worst race of the season at the Hungaroring, where Sebastian Vettel took a commanding victory for Ferrari as Lewis Hamilton and Nico Rosberg could only finish in sixth and eighth.
"With 10 races down and nine to go, we enter the second half of the season with a stronger points total than at this stage last year," Wolff said in a team preview ahead of the Belgian Grand Prix.
"And yet, our margin to the competition is actually smaller.
"There is never a moment you can take your foot off the gas and Hungary proved once again that any slip is an opportunity our rivals will grab with both hands.
"We have all enjoyed a chance to recharge over the summer - but we have also kept our minds focused on what lies ahead. There are still many chances to win or lose this battle and we must be relentless in our push to come out on top."
Meanwhile, technical boss Paddy Lowe noted that Spa is a venue that can produce unexpected drama.
"This is a race which is usually spiced up by the weather, with rain producing some classic grands prix over the years," he said.
"It's the longest lap of the season, so if conditions change just at the wrong moment there's a long way to tiptoe back for a tyre change - often leading to significant shake-ups in the order.
"It's a good overall test of a car, with a strong aero package required for the high-speed content and good power necessary for the long straights and numerous climbs.
"Spa also sits with Monza as one of two circuits where we will see specific low drag configurations - although not to the extent of that seen in Italy."