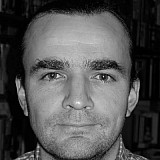 Mercedes boss Toto Wolff says that three of the current Formula 1 teams have already been in touch with the German car maker to discuss customer cars.
The Strategy Group decided last week that leading teams would draw up proposals for how customer cars would work in the sport.
Wolff would not officially confirm which teams were involved, but given Toro Rosso's relationship with Red Bull, and the fact that Williams is regarded as a top team and is in good financial health, that leaves a very small pool of potential candidates from which to choose, one that includes current Mercedes partners Lotus and Force India.
Last week, Force India was angered by the idea of bringing customer cars back, and both Sauber and Lotus have openly said they are against the plan too.
"I think we have to have a contingency plan in place," said Wolff of the concept. "And customer cars, or franchises, we've seen it in other sports, we've seen that in NASCAR, and it functions pretty well.
"If the contingency is about supplying our cars to customer teams, hopefully current teams, then yes we would be looking very much into it.
"Obviously it's a case of how you refinance that, and what the sporting and technical regulations around that are. I wouldn't rule that out."
When told that all the midfield teams had said to the media that they did not want to run customer cars, he said: "It's interesting that they say that because three of them came to see me yesterday [to ask] whether we could supply customer cars to them. So it's not true.
"I think it's a good model, as a contingency plan it works, and if we can find a business plan around it, we shouldn't rule it out."