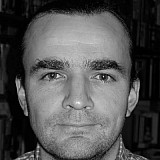 Red Bull says that Mercedes and Ferrari are its only options for an engine deal from 2017 if its relationship with Renault comes to an end after next year.
On the back of a disappointing campaign, tensions between Red Bull and Renault have been running high and it is looking increasingly likely that there will be no extension to their contract that runs until the end of 2016.
While Renault contemplates whether or not to approve plans for a takeover of Lotus to resurrect its works team, Red Bull is evaluating its options too.
However, despite speculation earlier this year that a tie-up between Red Bull and Audi could be possible in the longer term, such a deal has been ruled out in the short term.
Timeframe too short
Red Bull motorsport advisor Helmut Marko played down the possibility of VW/Audi or any other new manufacturer being ready to compete in 2017.
"This power unit is such a complicated thing," Marko told Motorsport.com.
"It's not that you say, 'OK, we do it.' You have a lead time of three years, and if you make such a decision it's a heavy financial investment.
"If I'm on the board of a big car manufacturer, I want to see, 'Where is F1 going? What are the rules? Is there stability?'. There are too many question marks, I would say."
It means either accepting an offer for customer engines from Ferrari, or persuading Mercedes to end its reluctance for a supply deal - something Toto Wolff admitted could be beneficial to the sport.
Lotus plans change nothing
Despite Renault being unlikely to finalise its plans for 2017 until next month, Red Bull says a decision about its future will not be impacted by what the French car manufacturer does with Lotus.
"It doesn't affect us," explained Marko. "We have our contracts [for 2016], and if Renault decides to buy a team or whatever, fine. But 2017 is a different story.
"We are looking into everything. There's always a saying, never say never. We're looking for options."