Get alerts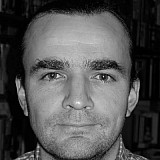 McLaren Formula 1 chief Ron Dennis has told Motorsport.com that his team will re-use its Malaysian GP Honda engines at the next race in China.
Both Fernando Alonso and Jenson Button were forced to retire from the Sepang race, the Spaniard with an ERS cooling problem and the Briton with a turbo issue with their Honda power units.
But Dennis has alleviated fears that his team may need new engines for China, saying the units can be used again, although with some components replaced.
"The retirement reasons were slightly related but not identical," Dennis told Motorsport.com.
"The primary engines have not been damaged, because we stopped. They'll be the engines for the next Grand Prix, albeit with some reliability components changed."
Dennis insisted that the Malaysian event was a positive weekend for McLaren and Honda, despite the retirements.
"Both drivers were extremely complimentary about high-speed cornering performance, and braking characteristics," Dennis said.
"A whole range of positives came out of the weekend. I think we're very strong in certain parts of the circuit. Clearly we aren't where we want to be with the engine, and nor is Honda, but we are getting there."
Dennis has no regrets about committing to the Japanese manufacturer, and says it is just a matter of time before things come together.
"We have a steep learning curve, and of course we want to win races, but we want to be on a path to world championships. And to do that you need the complete support, and focussed support, of an OEM.
"Yes, it's challenging at the moment, but we're working hard with Honda and we will get there sooner than people realise. It goes step by step. It will be Europe before we'll have a pace we can measure."
Regarding the return of Alonso, he said: "It's great, I think he's done a great job all weekend, in every way."