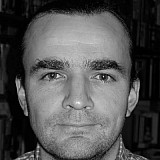 Mika Hakkinen reckons McLaren-Honda could be poised for another difficult season in Formula 1 owing to a lack of straight-line speed.
The double World Champion, who paid a visit to Barcelona testing to catch up with the action, however said he hoped his former team would make a step forward after a dismal 2015 campaign.
"Of course, I have such a great history with the team, we went through a lot of positive and negative things together," Hakkinen told Motorsport.com. 
"I wish they could get the results they deserve. But it looks like performance in a straight line is not there.
"You're giving away so much to your competitors, and you cannot run low downforce all the time, because as we know these tyres are very critical.
"You have to manage not to work them or overheat them, so drivers cannot run low downforce because you'd kill the tyres straight away."
Mercedes "in good shape"
Conversely, Hakkinen says Mercedes is once more looking "very strong" for another season after an "impressive" winter.
"Mercedes looks very strong, and obviously the success they've had in previous years has brought them a lot of confidence," said the Finn.
"Certainly looking at the car, out there it looks amazing. Mercedes has done a fantastic job again building up a fast car, and if you look at the amount of laps they did, it's impressive. They're in good shape."
While downplaying recent criticism of the sport, Hakkinen admitted he is looking forward to the new aero rules set to come into play in 2017.
"I think people who are fans of F1 need change," he said. "It's a beautiful challenge for the designers to create something that others didn't figure out.
"When there are big changes there's more chance of finding new solutions."