McLaren, Renault have been "lucky" so far - Haas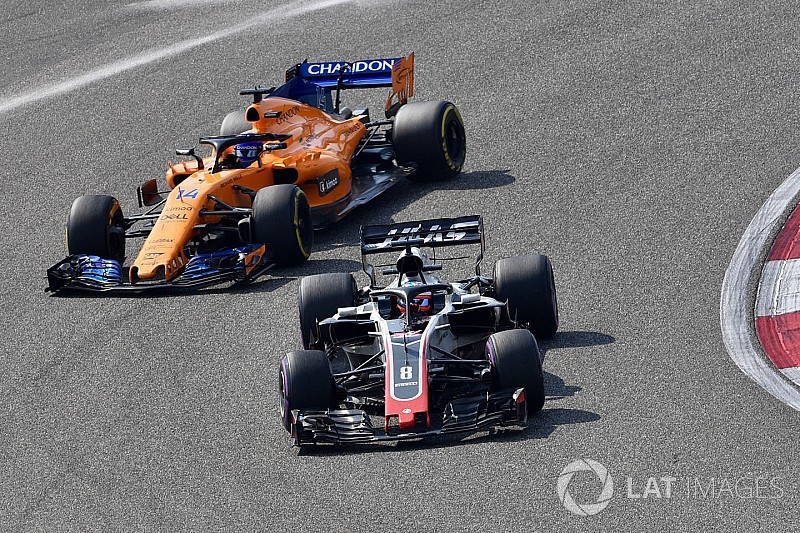 Haas believes its main Formula 1 rivals Renault and McLaren "are getting lucky" in the 2018 season so far.








Though Haas has made an extremely competitive start to its third year in F1, it is only seventh in the constructors' championship at present.
A potential double top-five finish in the Australian Grand Prix was lost to pitstop problems, and it only managed a single point for Kevin Magnussen's 10th in the most recent race in China.
The majority of its 11 points so far come from Magnussen's fifth in Bahrain, and it has a 14-point deficit to fifth-placed Renault and trails fourth-placed McLaren by 17.
Team principal Gunther Steiner admitted that the Melbourne double retirement was already looking costly.
"The first three races we were always there," he told Motorsport.com.
"At the moment it's between us, Renault and McLaren for fourth. I think the picture is quite clear as it stands at the moment and I hope we can finally pull one off because the other ones are getting lucky and we are getting unlucky.
"But we need to make our own luck, to be honest. Australia wasn't great and otherwise we would be where we should be."
He cited the Chinese GP as an example of Haas's bad luck, suggesting it was on course for seventh with Magnussen and ninth with Romain Grosjean before the safety car allowed the likes of Renault and Force India to change tyres.
Haas lacked sufficient fresh examples of the softer compound tyres to execute the same strategy, and then struggled to get back up to speed when racing resumed as its cars could not generate tyre temperature.
Steiner believes these tyre problems are solvable with more knowledge, and also expects Haas to keep up a better development pace in 2018 rather than fading after a strong start as it has tended to in its F1 campaigns so far.
"We need to keep on doing what we're doing," he said.
"Every race we learn more about the tyres and we build up our knowledge base of the tyres from this year, and we have planned for upgrades on the car.
"Our whole plan this year is different from last year.
"Last year, we knew we wouldn't have many upgrades because we decided early in the season that we wouldn't bring that many updates as we turned our focus to next year's car.
"But this year, we made the decision early in the season that we will bring more updates.
"So, it's down to how good are our updates, but also how good are the updates of the opposition?"
McLaren, Renault have been "lucky" so far - Haas