Get alerts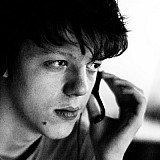 McLaren duo Fernando Alonso and Jenson Button were both upbeat after placing 12th and 13th respectively in the first qualifying of the season in Melbourne.
In last year's Australian Grand Prix, Button and Alonso's sub Kevin Magnussen were last of the 18-car field in qualifying, but the two McLaren cars safely made it to Q2 this time around.
"I'm super happy with the car, because we were a lot more competitive than we expected after testing, and that's the best news," said Alonso, who appeared on course for P10 before being overhauled by Carlos Sainz and Daniel Ricciardo.
"We were in the top 10 all the time, 1.2 seconds off the Mercedes, so that was a huge surprise."
His sentiments were echoed by Button, who said: "P12, P13, slightly better than I, actually, expected coming here. So I don't think it's too bad a starting point - much better than what we had last year."
Q3 "an exclusive group"
Despite being very content with the team's qualifying performance, Alonso conceded that McLaren had little chance of making the third qualifying segment.
"I didn't have any hopes of going into Q3. It's a very exclusive group," he said.
"There are just eight cars and we need quite a bit to be in that group.
"But when we had the new tyres we were 10th ahead of Ricciardo and ahead of other people that we would not have imagined. So I'm very happy. If we had had another set of tyres, we would have been close to Q3, too."
Race pace better
A more reserved Button, who admitted McLaren wasn't quite "quick enough" to be higher up the order, said the team might stand a better chance in the race.
"I think we've probably got a better race car than a qualifying car, to be fair," the Brit noted.
"It's a change around from last year - we have deployment pretty much the same as everyone else now... almost as good as everyone else.
"It's gonna benefit us a lot in the race, especially on the longer circuits - maybe not so much here, but definitely in Bahrain."
Despite harboring bigger expectations for the second round, Button said McLaren could very well challenge for a points finish in the Australian Grand Prix.
"It's possible - because first race, so much can go wrong, not everyone's gonna run smoothly, you know.
"There's a Williams in front which I'm sure we won't be racing. But I think we're positively surprised how close we are to, sort of, the Williams and the Force India."