Get alerts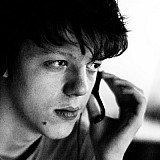 Ron Dennis says McLaren's former driver Kevin Magnussen was let go because he failed to "achieve the goals" set for him.
Magnussen, signed on by McLaren for a rookie Formula 1 campaign in 2014, was demoted to a reserve driver role this season, making way for Fernando Alonso's arrival.
The Dane officially split with McLaren last month after five years under the team's wing and Dennis has vigorously defended the decision to cut him loose.
"The reality is, we gave him every opportunity to come to terms with [the split]," Dennis said.
"He was given every opportunity – a season in Formula 1, followed by very clear goals that he had to achieve, and he did not achieve those goals.
"Both he and all drivers that come to McLaren and leave McLaren, always get continuous support if they want to receive it. We don't walk away from our drivers.
"We are always supportive of our drivers – although some have left under a little bit of a dark cloud so there is an exception to the rule.
"We do a great deal. There are other teams that do it – we do a great deal to bring young drivers on, and give them an opportunity.
"We paid for Kevin's career. We paid for Lewis [Hamilton's] career. People forget that we paid for [Nico] Rosberg's career in the early days.
"People in F1 have come and gone that have had their careers paid for. There is a point at which you have to take difficult decisions."
Dennis subsequently refused to elaborate on what targets were set before Magnussen for his McLaren stint.
"I don't think it is appropriate," Dennis said. "Ask him. He knows himself and there is no question he knew that he did not perform as he should have done."
Magnussen aware of sacking before birthday letter
Dennis also intimated that it was unfair of Magnussen to point out that the official split with McLaren took place on the Dane's birthday.
"I have no idea why Kevin chose to position what was a letter that needed to be sent as being the singular moment that he wasn't driving for McLaren," Dennis said.
"The contracts provide for processes of notification. You cannot go into a period of denial and then be surprised when the moment comes.
"Maybe I should have been a bit more firmer so that the shock was not so great. But to say that is the first he knew about it was ridiculous."