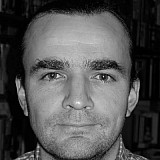 The car never posted an official time Tuesday, despite multiple attempts.
McLaren-Honda's test car made it public debut in Abu Dhabi today, although in the end Stoffel Vandoorne managed only three full installation laps, without setting a time.
The chassis will have a short life because in theory the last chance to run it is on Wednesday, due to the testing rules, and the new car will in theory be ready to run at the start of next year's official tests.
The 'real' debut
The car ran briefly on a filming day at Silverstone last week, but without all its systems fully functioning, so today was regarded as the real debut.
Running a modern Formula One car is a very complicated procedure

Eric Bouller on Tuesday issues
The whole point of building the car and running early with Honda power was to test systems and especially telemetry and the links with the engineers in Japan, so teething problems were inevitable.
In effect, Honda is going through the sort of problems its rivals faced when testing started earlier this year, with the added challenge that it has been out of the sport since 2008 so everything is new.
'A number of issues'
"Running a modern Formula 1 car is a very complicated procedure," said team boss Eric Boullier. "And this week's test is all about how the departments at Sakura, Milton Keynes and Woking learn to work with the operational hub at the circuit.
"This test is an opportunity for us to build up that operational strength; to get McLaren and Honda working together under the same roof. We encountered a number of issues, including a lengthy check of electrical installations this morning, but it's satisfying to see that we got the engine fired up, the car out of the garage, and some laps on the board in the afternoon.
It sounds absolutely fantastic! People often say that if an engine sounds good, then it usually has lots of power – so let's hope that's the case!

An optimistic Stoffel Vandoorne
"We're not chasing lap times this week, it's just about gradually expanding our knowledge. Tomorrow will hopefully be all about conducting longer runs as we learn about different parts of the engine, and run through each separate system."
Honda motorsport boss Yasuhisa Arai and test driver Stoffel Vandoorne
"This week's test is really all about performing some fundamental systems checks on the engine before we begin testing in earnest next February. When I was at Jerez earlier this year, I noticed just how many issues the teams faced in readying these turbo engines, so we really wanted to get those initial checks under our belts before winter testing starts in 2015.
"The engine we used today is still under development – it's not for the actual race – and we're on schedule to develop it further ahead of the forthcoming season. There are a few more steps coming before Australia.
Vandoorne added: "We're still building up the power – we haven't run the engine at full power yet – so it's difficult to get a feeling for it, but it sounds absolutely fantastic! People often say that if an engine sounds good, then it usually has lots of power – so let's hope that's the case!"