Get alerts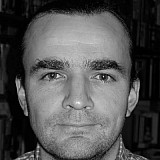 McLaren has confirmed reports it will launch the Honda-powered 2015 car on 29 January.
McLaren and Ferrari have both confirmed that they will launch their 2015 cars online prior to the start of winter testing at Jerez on February 1.
The two teams have respectively announced January 29 and January 30 as the dates of the unveils, although there is no confirmation as to whether the cars will be shaken down at filming days prior to the Jerez test.
Force India had already confirmed that it will launch its 2015 livery in Mexico City on January 21.